Visualize Your Drive Using Dashcam Viewer
Visualize Your Drive with Dashcam Viewer
To fully utilize your camera's data, BlackboxMyCar recommends Dashcam Viewer to all VIOFO dash cam owners, as well as Thinkware and BlackVue dash cams.
Compatible with over 120 camera models, Dashcam Viewer decodes, and visualizes the navigation data hidden within the video itself. Play your videos and watch as your vehicle's position, speed, distance, and other data animate on graphs, widgets, and maps. Tag points of interest, export clips, combine multiple videos into one, save GPS data, and more.
Dashcam Viewer is available for both macOS and Windows. Download here.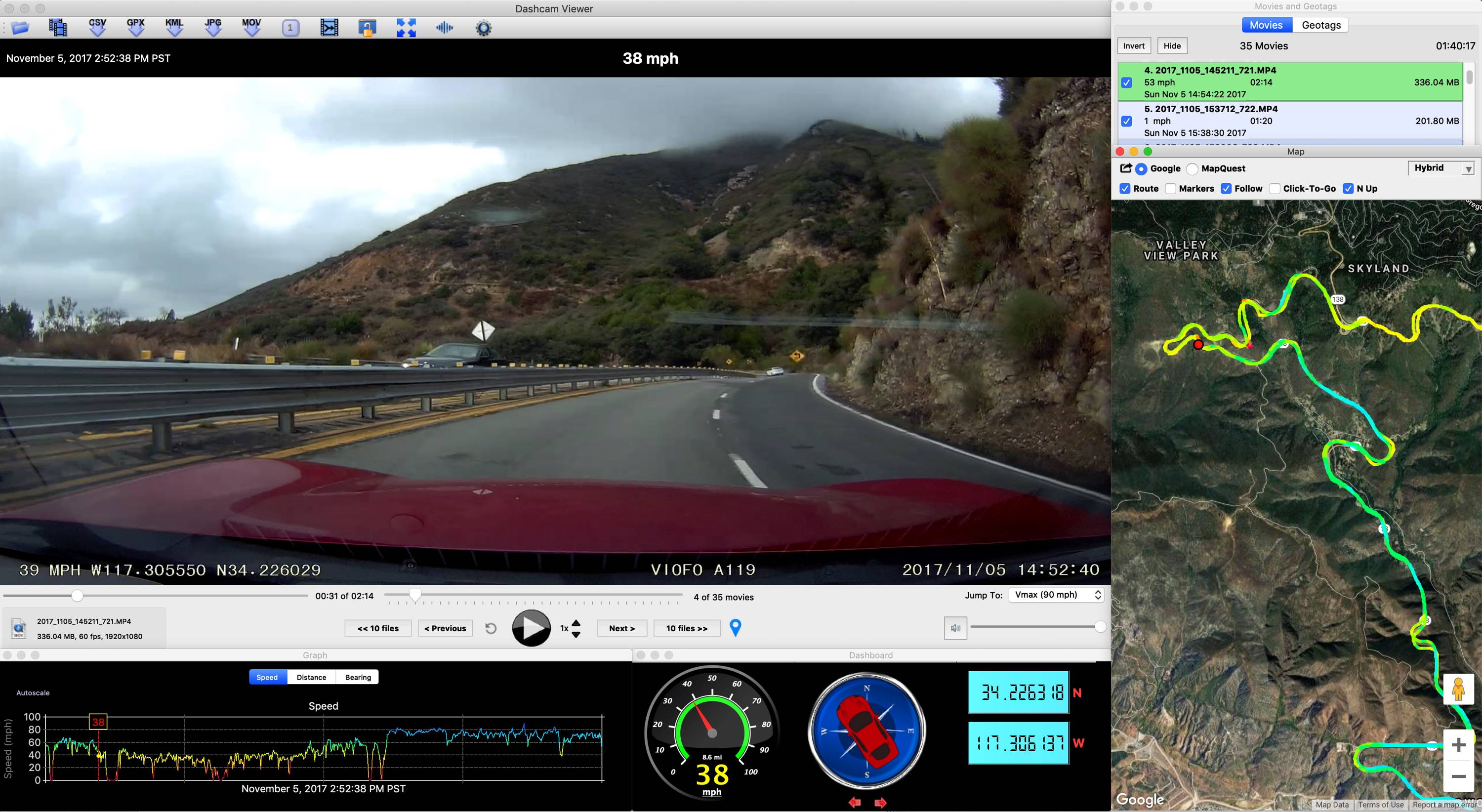 Compatible with the following dash cam brands: